Can you believe that the DecorMatters app has been around for 6 years already? To celebrate our anniversary, we hosted a virtual interior design challenge called "Vacation." We invited our talented community of designers to spruce up spaces in five beautiful locations - Spain, France, the United Kingdom, Belgium, and Italy.
The challenge theme allowed our participants to showcase their creativity by reflecting each country's unique charm in their home designs. It was a delightful opportunity to celebrate culture, honor the spirit of exploration, and, above all, have a blast with design. So, get ready to be taken on a visual journey that will inspire your love for interior design and travel.
1. Romantic Dining Room in Paris, France
Welcome to the charming dining room in the heart of Paris, France, designed by the talented @ajayda! Stepping into this elegant space feels like being transported to a quaint Parisian cafe. The white and neutral color palette creates a serene and inviting atmosphere, while Parisian decor elements add that touch of romantic allure.
A beautiful sculpture stands as a centerpiece, capturing the essence of art and culture that Paris is renowned for. The dining table, crafted from exquisite marble, exudes luxury and sophistication. And what would a dining room in France be without a carefully selected wine bottle, ready to accompany a delightful meal?
2. Luxury Dining in Brussels, Belgium
Brussels, Belgium welcomes you to a mesmerizing dining room designed by @katiemaydecor. The room exudes luxury and sophistication, with a stunning dining table and chairs in a beautiful, dark wood that creates an elegant atmosphere.
A wine bottle and glass, along with a stylish bar cart, hint at the delightful evenings spent enjoying fine cuisine and exquisite beverages. The rich and deep color palette complements the design perfectly, making this dining room the epitome of indulgence. Imagine yourself savoring a delicious meal in an atmosphere of pure luxury.
3. Artistic and Cozy Living in Madrid, Spain
As soon as you step into this stunning space, designed by @lenadalin, you'll feel like you've been transported to the heart of the Spanish capital, renowned for its world-class art museums, elegant parks, and Michelin-starred cuisine. The use of sculptures, marble materials, and carefully curated artwork and paintings throughout the room exudes refinement.
And when you're ready to unwind after a long day of exploring, the cozy fireplace, hot chocolate, and soft pillows and blankets beckon you to relax and recharge in style. This living room effortlessly blends artistic sophistication with cozy comfort, making it the perfect spot to unwind.
4. Dream Bookworm Spot in Edinburgh, UK
As we travel to Edinburgh, UK, we step into a cozy and inviting living room designed by @nalinymph. This space is a book lover's dream, with stunning bookshelves that stretch from floor to ceiling, proudly displaying a vast collection of books. A large white sectional couch is decked out with an assortment of throw pillows, cushions, and blankets, enticing us to relax and lose ourselves in the pages of a favorite novel.
The living room boasts a refreshing touch of nature with the presence of lively green plants on the coffee table and hanging from the walls. The design incorporates vibrant bursts of color through an abstract rug, tastefully chosen decorative pieces on the couch, and even the books serving as colorful accents on the walls. This delightful living room is a place for imagination and a journey through the captivating world of literature.
5. Architectural Bedroom in Venice, Italy
Our talented user @robbijean has drawn inspiration from the beautiful architecture and artistry of Venice, Italy, to create a truly unique bedroom design. The bed frame in this room is unique and eye-catching, becoming the focal point. Its intricate details and craftsmanship add a touch of Venetian charm to the space. The grand walls, decorated with ornate moldings and a soft, muted color palette, create a sophisticated and peaceful atmosphere.
Adding a contemporary twist, an abstract art piece graces the walls, adding a burst of creativity and visual intrigue. This design embraces symmetry, with perfectly placed side tables on both sides of the bed, providing balance and functionality. All the elements in this Venetian-inspired bedroom work together harmoniously to create a serene and luxurious sanctuary that captures the essence of Italy's floating city.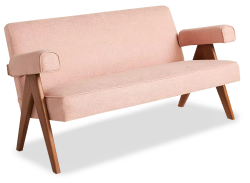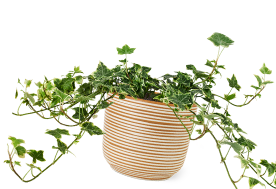 Want to visualize real furniture in your room?
Design Now
As we end our journey through the fascinating world of interior design, one thing is undeniable - celebrating cultural diversity through design is a truly thrilling and rewarding experience. Whether you are drawn to the rustic allure of Spain, the classic sophistication of France, or the innovative style of Belgium, the realm of interior design offers something for everyone.
And if you're feeling inspired to embark on your own virtual design adventure, look no further than the DecorMatters app. With daily home design games and a vast collection of furniture to play with, you can effortlessly bring your dream space to life - all for free! So why not let your imagination run wild and create a home that's as unique and vibrant as you are? With our room design app, the possibilities are endless, and the journey is just beginning.