Apartments are rapidly shrinking in size as affordable, inner-city housing has become in demand worldwide. However, if you're one of the lucky few who happen to be blessed with even the smallest balcony, you owe it to yourself to make it a personal nook of your own this summer, in the best way possible for you that feels practical and spacious at the same.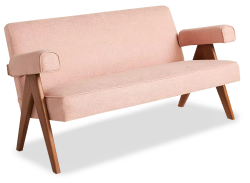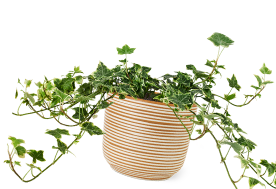 Want to visualize real furniture in your room?
Design Now
Try Your Own Design
It's a no-brainer that spending increased time outdoors significantly boosts your general mental health, lowering day-to-day anxieties. By having your personal slice of paradise to soak up some sun and lap up the fresh air, you can spend more time outdoors without even leaving the comfort of your spot!
An area may have a challenging perimeter, but here at DecorMatters, we're here to give you a few pointers on how to work with the small outdoor space you've got and turn it into something you can begin to enjoy as the temperature rises.
Ask Yourself This Question First and Foremost...
Step one: sit down with yourself and ask point blanc - 'what do I want from this area?'
If you're an avid reader, maybe you'd like to turn your outdoor space into a cozy reading nook for nighttime books or scouring the internet for your favorite blogs, like this one!
📸: @lkt.home
If you like the sound of increasing your hours spent working outside, as opposed to the makeshift office you've created in your home, maybe you could use an outdoor working space every once in a while? By changing up our environment halfway through the workday to a more natural and calming one, our work hours can feel less strenuous overall, and any stress that may hit us may feel a little less heavy when we can breathe in the fresh air outside.
Think about what you genuinely want to use this space for, and create a plan. Write down your goals for this project, and brainstorm ways you feel you could make it happen. Scroll through Pinterest or DecorMatters to gain inspiration.
Make Way for Collapsable, Capsule Furniture
You can blend multiple ideas by having a versatile area that can be a relaxing environment and a productive one by utilizing easily packable furniture that can be stowed away instantly.
📸: @stefyplants
For example, install a fold-down table that clips onto your wall if you want to work outside periodically. This way, you can adapt the space for two different moods. You can hide this element once it hits 5 o'clock and make way for a relaxing environment by folding the table away easily against the wall or railing. We'd recommend a classic egg chair to pair, which can provide comfort for both reading and working.
Hot tip: Have a similar approach to your balcony as an RV. These vans usually house entire families for months and prioritize elements that can be moved around, molded, and collapsed to get many different uses out of such a small space. Treat your small area as such! You can even use the way these automobiles are designed to gain inspiration if you also want to utilize fold-down furniture.
You can read more here about which outdoor furniture to pick this Spring.
Mirror, Mirror on the Wall
Placing elements that bounce the light surrounding you off nearby surfaces opens your mind to feeling like you are in a bigger space than you physically are, quite like an illusion.
By hanging either one large or multiple small mirrors off a wall or railing on your balcony, you'll open up the space to your subconscious. You can find a beautiful gold frame, vintage mirrors from most weekend vintage markets, or second-hand stores. A classy, mid-century modern mirror can fit into almost any design style or surrounding!
Personalize Your Space With Your Favorite Colors
What tones make you feel good? We recommend prioritizing a splash of your favorite colors to make your small space feel more personal.
If you have the wiggle room to paint a section of your balcony, we'd recommend reading about how your paint is more than just a color and what colors can spark certain feelings inside you.
📸: @arborand.co
We're not saying you have to repaint your entire balcony; we don't want your landlord emailing the blog complaining! But without painting, you can implement pops of color outside through cushions, a small outdoor rug, or even plant pots!
Rule of Thumb: In a Small Space, Less Is More!
Remember to keep simplicity in mind. If we cram too many things into a small area, it creates the opposite effect to your time spent in this space, cluttering your space and making you feel overwhelmed.
We relate clutter to a feeling of claustrophobia, and we're aiming to utilize the space and open it up in the best way possible.
So, keep reminding yourself that less is more in your re-design. Sometimes, the one who says less can bring more to the table. Treat your space as such!
Stop by DecorMatters anytime for more tips on how to bring the outdoors closer to home this spring!