Designed in the DecorMatters app
Are you dreaming of creating your perfect home but don't have the time or resources to visit showrooms and consult with designers in person? With the power of your smartphone, you can make your dream a reality from anywhere - whether relaxing in a cozy mountain cabin or soaking up the sun on a tropical beach.
Thanks to new technology, you can shop for furniture and work with designers all from the comfort of your home. Say goodbye to the limitations of distance and hello to the convenience of virtual interior design.
Bringing Designers Together, No Matter the Distance
Virtual interior design lets you collaborate with talented designers from all corners of the globe, allowing you to work with your favorite interior designers without the constraints of in-person meetings or travel expenses.
Rest assured, working with a remote designer does not forfeit a human touch on your home's design. Through virtual interior design, conveying design concepts and preferences is seamlessly achieved via online platforms. This approach simplifies the design process and eliminates the necessity for physical sessions while still allowing for open communication when required.
In fact, virtual interior design actually encourages individuals to participate more in the design process. Accessible anywhere, you can work on your design ideas anytime that suits you. This level of involvement ensures that the end result aligns with your vision.
Experimenting with Design Elements Made Easy
Designed in the DecorMatters app
Designing the perfect space is easy when you have the flexibility to experiment with furniture, colors, and textures. With virtual interior design, the possibilities are truly endless, allowing you to create a personalized aesthetic that is uniquely yours. The safety and convenience of a virtual environment make it easy to try out different combinations with confidence without having to spend a dime or lift a finger.
Designed in the DecorMatters app
But virtual visualization is more than just fun and games. It's an essential tool for making informed decisions and ensuring that the final design matches your vision. By seeing how different design elements work together in a virtual space, you can avoid costly mistakes and ensure that everything looks just how you want it to.
And with virtual interior design's customization, you can personalize every aspect of your dream home. Want a purple velvet sofa? Done. Prefer a minimalist aesthetic? No problem. Empowering individuals to take an active role in the design process, virtual interior design makes it easy for anyone of any experience level to try out new looks with just a few taps.
A World of Possibilities at Your Fingertips
One of the best things about virtual interior design is that it's enjoyable! And with no barriers to location, this also means you can design any space in the world, regardless of your actual location.
Designed in the DecorMatters app
Designing beautiful homes across different countries is now something you can do. Whether a tropical paradise in Bali or a romantic dining room in Paris, you can create stunning spaces with just a few taps. As you experiment and step out of your comfort zone, you'll sharpen your skills and become a better designer.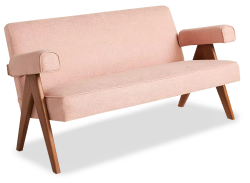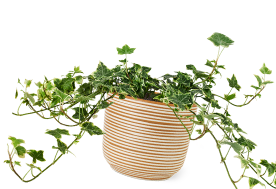 Want to visualize real furniture in your room?
Design Now
With DecorMatters' virtual interior design app, you can join fun games to design spaces all over the world, virtually decorate real rooms in your home, and collaborate with other designers in a vibrant community. It's the perfect opportunity to put your creativity to the test and make your dream home a reality. So why wait? Start designing your perfect living space today!