French interior design—it's timeless, it's elegant, and it captures an essence that so many of us aim to bring into our homes. That's why we hosted the captivating "French Shapes" challenge on our interior design app. The mission? For our talented users to recreate rooms—think living rooms, bedrooms, home bars, reading nooks, and dining rooms—in an authentically French fashion.
But why does French interior design captivate us so? It's more than just a 'je ne sais quoi.' It's the calculated blend of elegance with rustic touches, the pairing of vintage heirlooms with modern comfort, and the uncanny ability to make any room feel both lived-in and luxurious.
We'll walk you through five standout French design ideas—each linked to a specific room—that have been crafted right within our app. Prepare to transport your spaces into pockets of French elegance and functional beauty. So grab a café au lait, and let's dive right in!
1. Dream French Living Room created by @ajayda
When you step into a French home, the living room is often the pièce de résistance—a curated, inviting space that captures the essence of French interior design. More than just a spot for casual gatherings, this room embodies timeless elegance and casual sophistication, qualities that are quintessentially French.
To get the French look, consider the room's architecture as your canvas. Start with neutral walls and let your furniture and decor do the talking. Focus on balance and opulence. Think of intricate moldings, luxurious fabrics, and finely crafted furniture.
Take cues from one of our challenge's standout designs created by @ajayda, who nailed the concept with a bold artwork in a black frame, a luxurious burgundy velvet sofa, and a marble coffee table—all set against an impeccably chosen backdrop of lighting fixtures. Our app users found inspiration in this design, incorporating similar elements to add a dash of French elegance to their own living spaces.
2. Serene French Bedroom Retreat designed by @boheme
In the realm of French interior design, the bedroom is far more than a mere sleeping chamber; it's a sanctuary that exudes elegance and tranquility. Think sumptuous fabrics, balanced color palettes, and an almost tactile sense of serenity. It's about crafting an intimate space that is both functional and aesthetically breathtaking. To bring a touch of France into your own bedroom, consider features like lavish upholstered headboards, classic wrought-iron bed frames, or even an ornate chandelier.
The talented @boheme wonderfully incorporates large, bold artwork as a focal point, elevating the room's visual interest. A palette of natural brown and earthy tones forms the backdrop, complemented by pillows and blankets that beckon you to unwind. It's not just about color; it's about texture, too. The organic feel is further enriched by soft textures from woven baskets, comfy poufs, and an irresistible throw blanket. A rattan bench and lamp add to the room's laid-back sophistication. As a final touch, the inclusion of black roses as accent decor punctuates the space with a hint of the dramatic.
3. French-Inspired Home Bar with Flair à la @cindyjean
While the living room and dining area often steal the spotlight in French interior design, the home bar is an equally enchanting space. It's more than just a corner to serve drinks; it's a sanctuary for the senses, infused with culture and personality. When done right, a French-inspired home bar combines stylish practicality with a dollop of decadence.
Imagine walking into a space defined by an impactful, bold artwork depicting majestic animals—it's both a conversation starter and a mood setter. That's precisely what @cindyjean managed to achieve in our app's design challenge. Coupled with a deep blue accent wall, the large art piece offers a captivating backdrop that transports you straight to a French château.
The space is thoughtfully accessorized with elegant wine glasses and charcuterie, ready for an impromptu soirée. Bar table stools offer a casual yet stylish seating option, allowing guests to linger and converse. The soft lighting—a staple in French interior design—completes the ambiance, casting a warm glow that makes the whole setting irresistibly inviting.
4. Comfortable Reading Nook by @debra10
Reading is an integral part of French culture; a well-loved pastime that demands its own dedicated space in any home. It's no surprise that French interior design places significant emphasis on creating a perfect reading nook. The key to capturing that French "je ne sais quoi" in your reading nook lies in embracing eclecticism, comfort, and a touch of vintage charm.
One of our French Shapes challenge participants, @debra10, showcased how to blend these elements magnificently. The focal point of her reading nook is an artfully chosen vintage armoire, which evokes a sense of nostalgia and anchors the space. Paired with a pastel pink chair that adds a splash of modernity, the armoire finds a contemporary friend.
Her use of pink floral accents in pillow prints and live plants enlivens the space, effortlessly blending with the white and wooden reading bench that beckons you to sit and stay awhile. The room's natural, bright lighting and breezy window curtains set the stage for endless hours of cozy reading.
This masterpiece by @debra10 isn't just a reading nook; it's a cultural statement that embodies the luxurious simplicity of French interior design. The key takeaway here? Don't shy away from mixing the old and new, the textured and sleek, and most importantly, the cozy and the chic.
5. Quintessential French Dining Room by @ty001
It's not just a place to eat; it's a stage for conversations, laughter, and the most cherished memories. The French take their dining rooms seriously, and so should you. A blend of rustic charm and haute sophistication, the key is in the detailing: think luxurious tables, opulent lighting, and furniture that screams comfort yet exudes style.
Try Your Own Design
Created by the talented @ty001, this dining room is nothing short of a masterpiece. Black and white patterned chairs strike the right balance between whimsy and elegance, paired flawlessly with a black marble dining table that could only be described as 'luxe.' But that's not all. Suspended above is a grand chandelier, a twinkling crown that adds an ethereal glow to the room.
The brilliance of @ty001's design lies not just in these statement pieces but also in the subtleties—the romantic soft lighting that casts a welcoming warmth and just the right touch of greenery to bring life to the sophisticated monochrome palette.
Your Passport to French Elegance is Just an App Away
If you've been captivated by our tour through five rooms infused with French charm, just wait until you realize that these looks can be yours! You have the tools right at your fingertips—literally.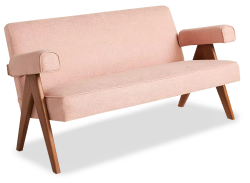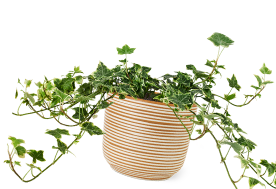 Want to visualize real furniture in your room?
Design Now
DecorMatters room design app is your go-to design playground. Immerse yourself in a community of over 10 million other design enthusiasts from France and around the globe. Swap French decor ideas, get valuable tips, and even visualize how that elegant armoire or opulent chandelier would look in your own space. Play interior design games to destress, challenge your creativity, and—yes—have a ton of fun while you're at it.
Ready to bring a touch of France into your home? Download DecorMatters now and start your design journey!